Dual Screen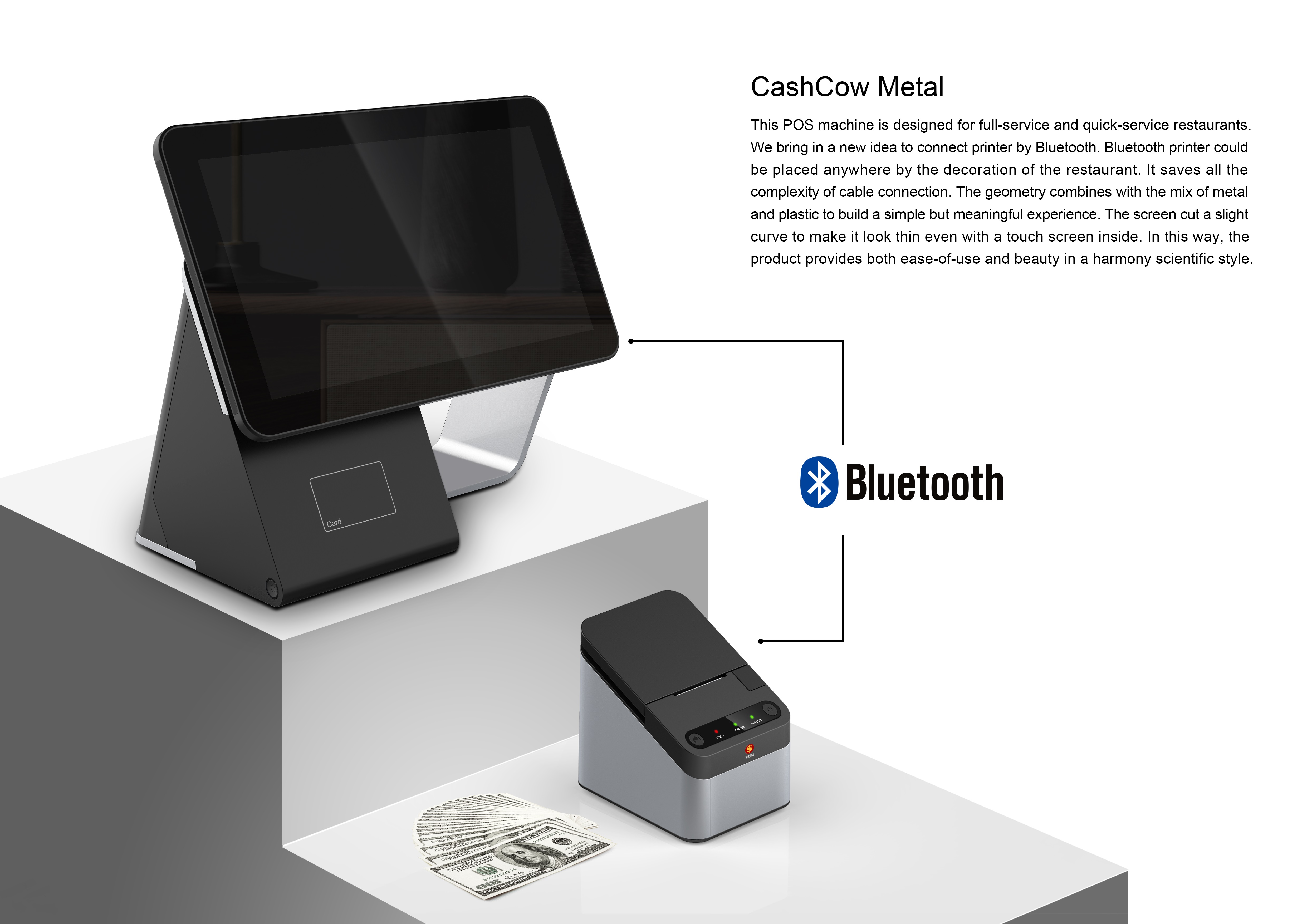 CashCow Metal
POS Hardware Cashcow_Metal: CashCow Metal won the German 2018 Reddot Design Award.
This POS machine is designed for full-service and quick-service restaurants with a metal outlook.
The aluminium extruded sections build an strong and stylish face while it cooperates with plastic box to make it stable.
There are common components for single-screen machine and dual screen machine, which saves the model cost a lot.
The screen cut a slight curve to make it look thin even with a touch screen inside.
POS Hardware Cashcow_Metal: This metal machine builds a style link with the Bluetooth printer. Bluetooth printer saves the data cable and is flexible to place according to decoration of the restaurant.