Quick Service Restaurant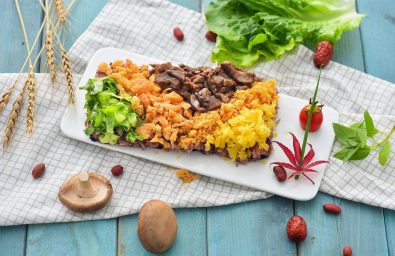 Quick Service Restaurant
Targeted Restaurants: Hamburg, Fried Chicken, Asian/Western Quick Service Food
CashCow POS helps quick service restaurant get more customer traffics, integrate the state-of-art mobile payment, and help you serve your client well.
1: Mobile Ordering Tools for quick service restaurant business.
Mobile ordering have changed the food delivery and pickup game for the better, avoid always standing in line and enhance the experience for customers, they just sit down and take out their phones to order. Restaurant also can through handle more orders to improve sales.
2: Mobile Payment integration for attracting customer traffics.
In recent years, WeChat Pay, AliPay, Ovo, GoPay and much more incoming mobile payments brings in the change of payment habits.Mobile payments enabling your customers to pay by phone is easier than you think, and can help improve sales and customer loyalty.
3: Membership plan for serving your client well.
It's a great way to recoup funds and increase customer's loyalty
In all, CashCow POS provides a good tool for quick service restaurant to build, expand and maintain its business. We are looking forward to a good cooperation with you.
Tai Wan Mibang Fantuan
In 2017, Taiwan Mibang Fantuan independently developed new products and invented many tastes suitable for consumers, such as "crayfish rice ball", cheese rice ball and so on. Its unique taste, and novel products, attracted many franchisees and consumers. Shops are doing brisk business, often queuing for hours to buy it. At this time, the speed of cash register was very important. Mibang began to use traditional cash register, and found that the speed and efficiency of cash register were very low. For slove the problem, the Cashcow pos give them a good solutions. Cashcow POS adopts the android system, the speed is very fast, the whole orde process can be finised in 10 seconds and also support a variety of payment methods.
Why Choose Cashcow?
With the store's business gets better, the cashiers can't collect the orders on time. Cashocw POS through use mobile payments enabling the customers to pay by their phone, it's easier way for cashier to collect the Cash. At the same time, the Cashcow also supports the variety of report: sales summary, sales rank, order details, all the data are clear show on pos and can check on mobile phone. It's also supports remote monitoring the shop through web page, to adjust the marketing plan on time.