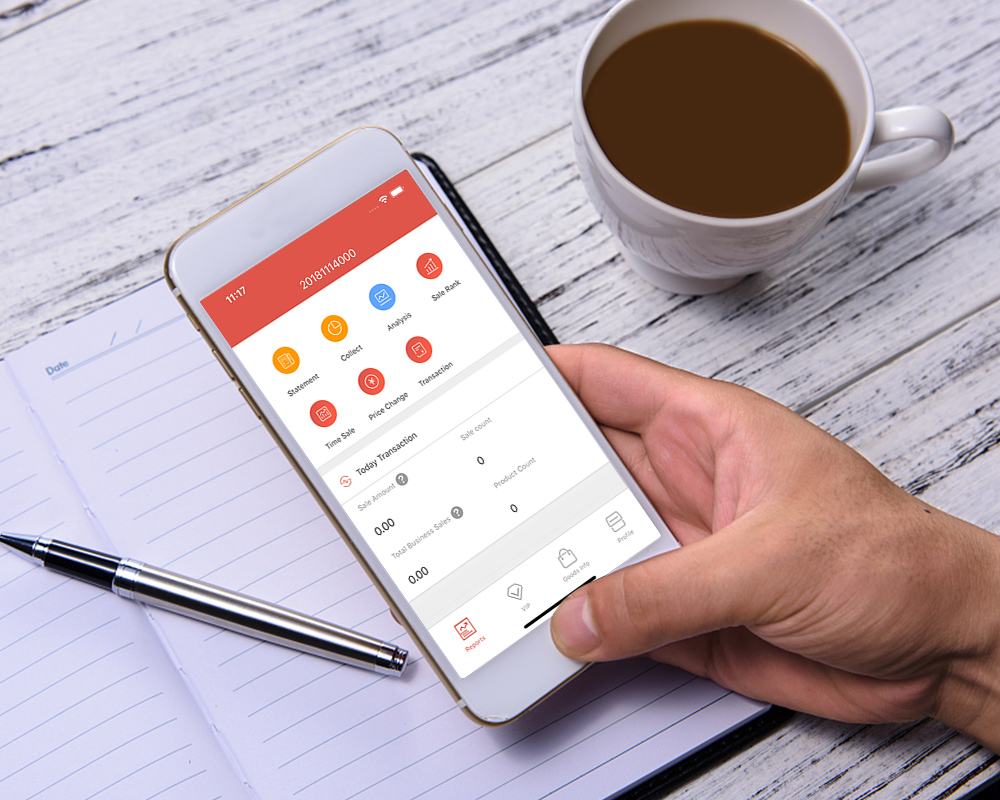 Mobile Report
For shop owner to view sales data that uploaded from POS machine.
Mobile Report show not only transaction list, but kinds of chart of sales trend and do analysis.
The owner can check the sales report on real time at anywhere and any time. Real-time analytics and sales reporting tell you which items are selling, when your busiest times are, and more. 
1. Sales Summary, calculate the amount of each payment method
2. Item Sales Ranking, learn more about popular products
3. Order Details Report, show full info of each transaction, support filter by payment, cashier, etc.
4. Price Change Report, calculate all discount orders and discount amount.
5. Cashflow, it's convenient to record daily expenditure and income.
In all, report function make your business get more easy and clearer.