2020-10-23
Posted by:

admin

Category:

articles
What is Cashcow pos machine? 
Cashow is a independently brand which contains  Cashcow pos machine and Cashcow software.
Cashcow pos machines are all desgined independently, have elegant design and powerful functions, running based android system.
Cashcow software is also developed independently, based on android system, provide solutions for major industires, like supermarket, restaurant, retail shop, fruit shop and clothing, etc.
Click here to know Cashcow software detail
If you buy Cashcow pos machine, the Cashcow software will be provided free of charge.
Why choose Cashcow pos machine?
1. Touch screen makes operate more easily.
All Cashcow pos machine contains touch screen. It is basic elements of high-end pos machine. The screen comes from China biggest screen company BOE and has the highest quality level A+.
So when users touch the screen, it will feel very smoothly and the screen feedback instantly.
Below is Cashcow Metal model,  it has 15.6 inch touch screen. There is an specially designed printer , which looks very beautiful.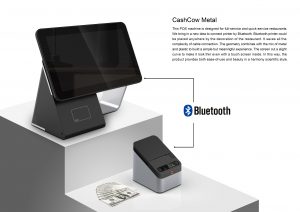 Click here to know Cashcow Metal model detail
2. Including mini, large and dual screen pos machine
Cashcow has machines with various screen sizes, including 10 inch, 13 inch and 15.6 inch screen,  to meet customer needs.
Some customers counter is small, so they like the small 10-inch screen machine. Some customers counter are bigger , then they  like 13 inch or 15 inch screen pos machine. Cashcow takes into account the diversity of customers.
Cashcow currently does not provide consumer-grade tablet or hand-held devices. The main reason is , the connection to the accessories is not very stable, especially at peak time.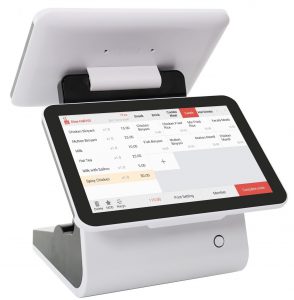 Click here to know S10 model detail
3. Open-source Android system
Cashcow choose Android system as the develop platform, because Android is free, easy to setup, and safter than Windows.
First of all, Android is an open-source system. You doesn't need to pay for Android system license.
Secondly,  Android will save your much time and energy of installing all kinds of drivers.  Various accessories, like printers, USB flash,etc, it is not necessary to install drivers, you just plug them in and then use it directly.
Lastly, Android is safer than Windows. On andorid platform, auth control is very strict,  so it rarely have security issues. On windows system, you have to buy anti-virus software to protect your computer.
That's why Cashcow software is all developed on android system.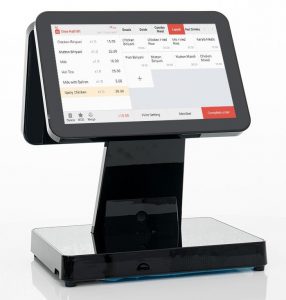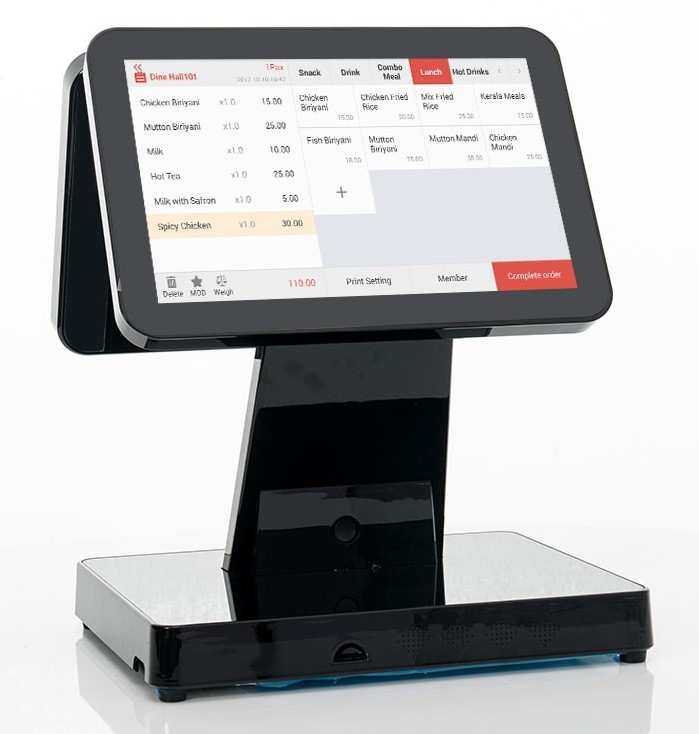 Click here to know F1 model detail
4. Support wireless and wired networks
Cashcow's machines support wireless networks. This means that users have better flexibility  when placing the machine.
In some cases, it can make users feel happy when they face space limits. Of course, cashcow also supports wired networks if  users have requirements.
Below is Cashcow I9 model, it use piano paint for the apperance, and it looks like artwork. On the left side, there is combined printer.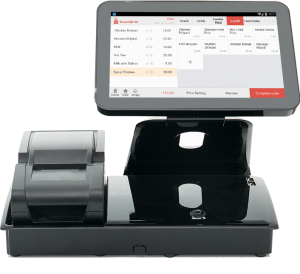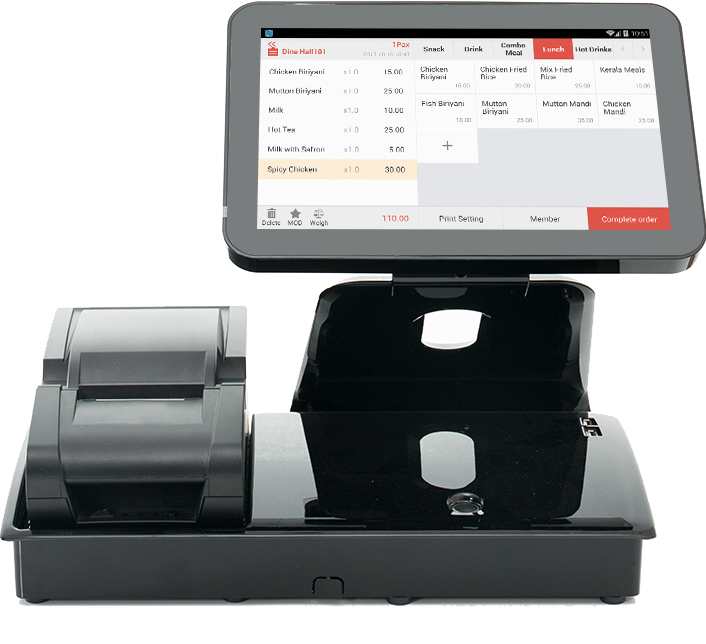 Click here to know I9 model detail
5. All-in-one pos machine and other devices integrated free
Cashcow is an all-in-one integrated design, it integrate many useful functions, and these functions are free of charge.
The all-in-one design integrate main board, accessories and screen  together, saving the space occupied by the main machine.
Cashcow_Keyborad integrates functions like card readers, currency detectors, and mechanical keyboards , and all these functions are free of charge.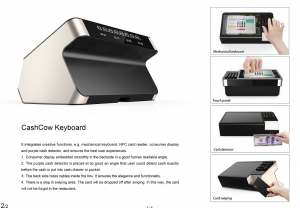 Click here to know Cashcow_Keyborad model detail
Cashcow pos machines detail
Click to know Cashcow all kinds of pos machines detail
Cashcow pos software detail
Click to know why choose Cashcow software
Click to know Cashcow software detail and powerful functions
Contact Us